TAWAA joined in the 22th CIOE
Author:TAWAA TOOLS Datetime:2020-09-12
CIOE 2020 successfully concluded at Sep. 11th,TAWAA's journey of the first exhibition was also over. Here, take you to look at the wonderful performance of TAWAA tools at the 2020 CIOE!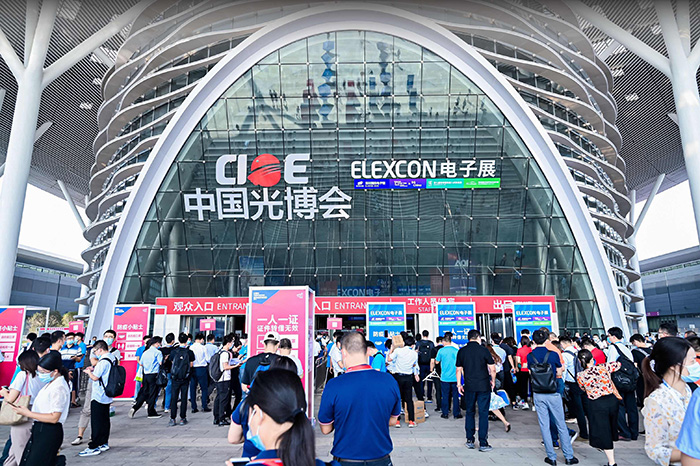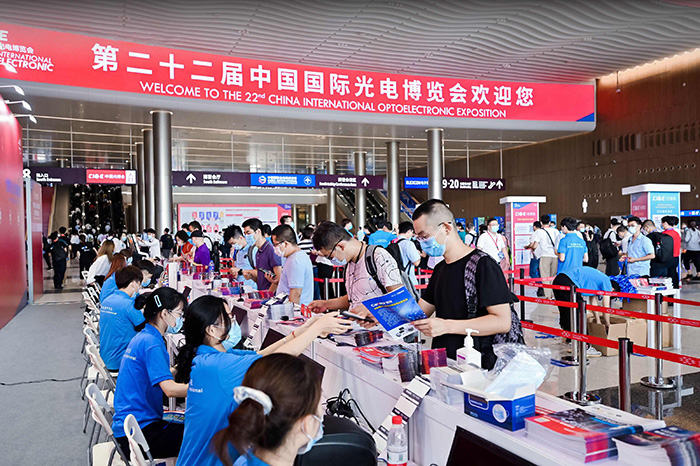 Sep. 9th, With the announcement of the organizers, the 22nd China International Optoelectronic Expo officially opened.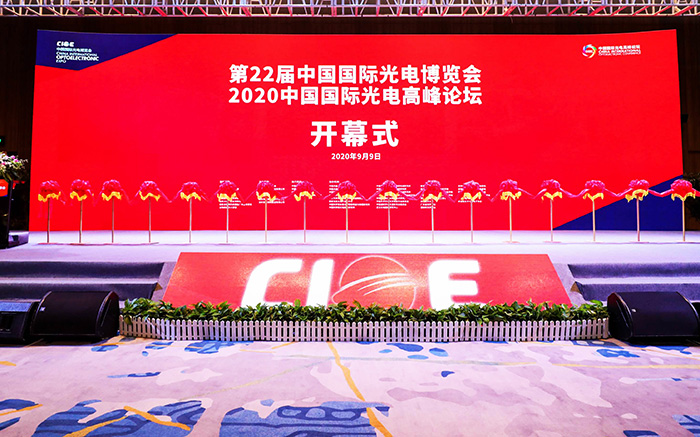 The six exhibitions of CIOE cover the whole industry chain of photo-electricity,the "Information and Communication Exhibition ", the highlight of the Expo, covers No. four, six and eight total three pavilions,TAWAA was in No. 4, Booth 4B66-2.
As a new comer in this Expo, customers come to TAWAA visit and negotiate, and gave a high evaluation to TAWAA.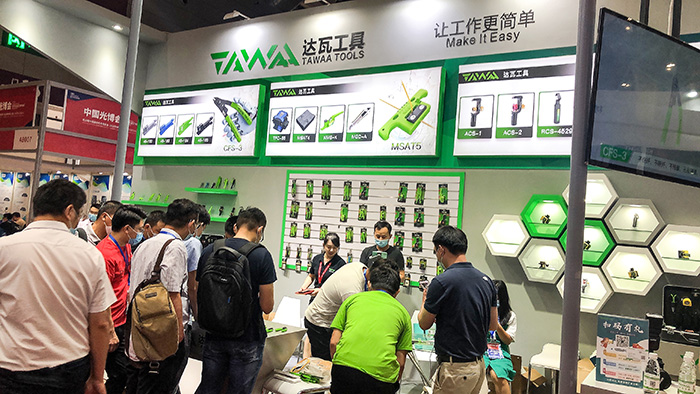 Product manager Mr. Zhang introduced KMS-K Ratcheting Cable Slitter to the visiters. KMS-K is made of high-quality metal ensure a long service life, suit for cable diameter ≤25mm……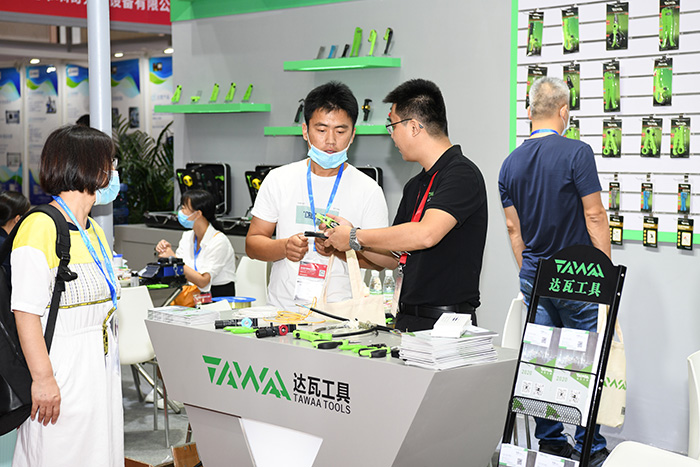 Mr. Zhang was adjusting the ACS-2 Armored Cable Slitter and showing its function to the customer. ACS-2 is adjustable from 4mm to 10mm cable; adopt precision pulley design, stable and labor-saving; blade angle can be rotated 90 degrees for transverse cutting, can also carry out longitudinal cutting and ring cutting, and blade depth can be adjusted freely……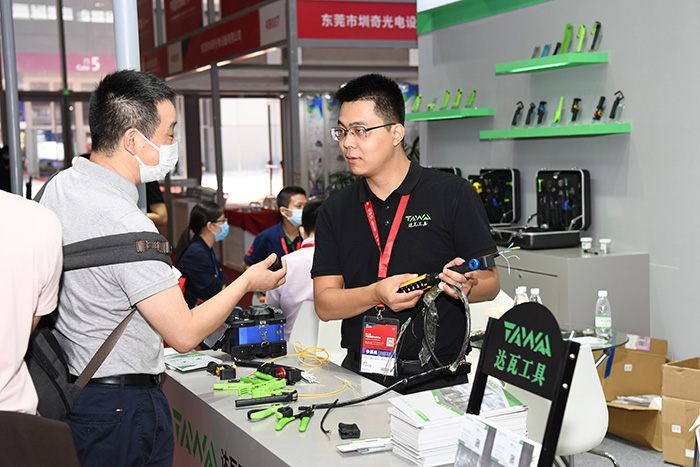 Salesman showed TFC-22 optical fiber cleaver to visitors,introduced its advantages: High strength tungsten steel blade; 3-in-1 fixture; Cut angle ≤0.5 degrees; Large capacity of waste bin……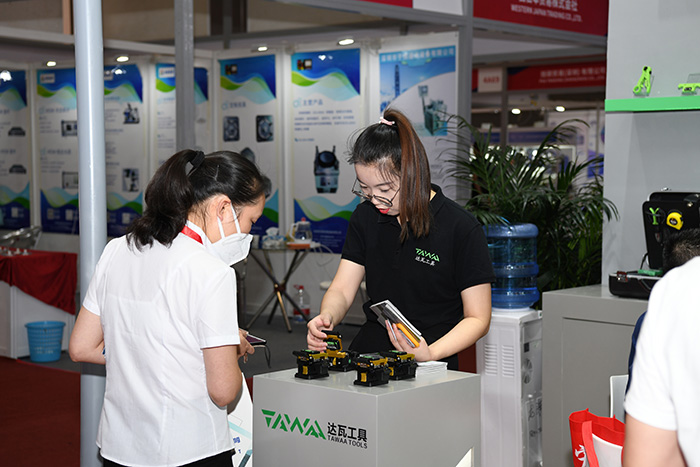 The usage of 45-164 Cable Stripper. Blade cutting depth can be freely set, not hurt the wire core, support transverse ring cut, longitudinally sliding cut, be suitable for 6.4-14.3 mm coaxial cable stripping...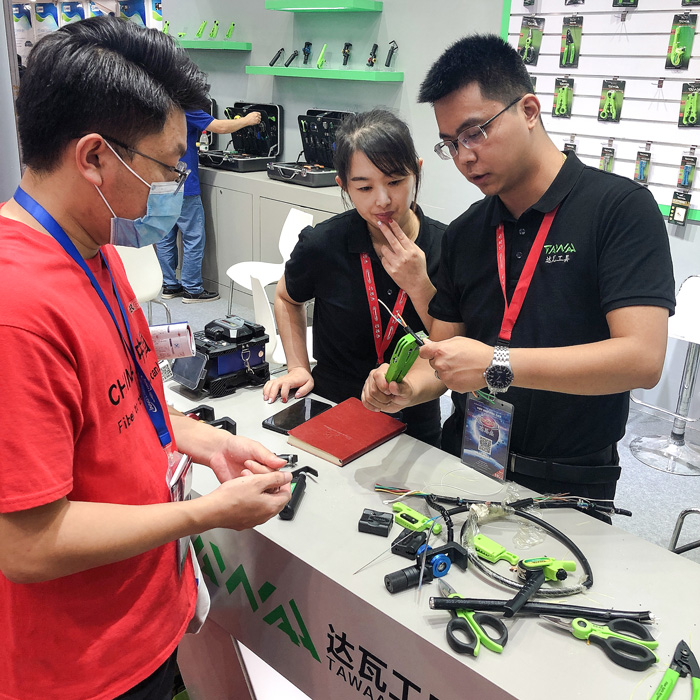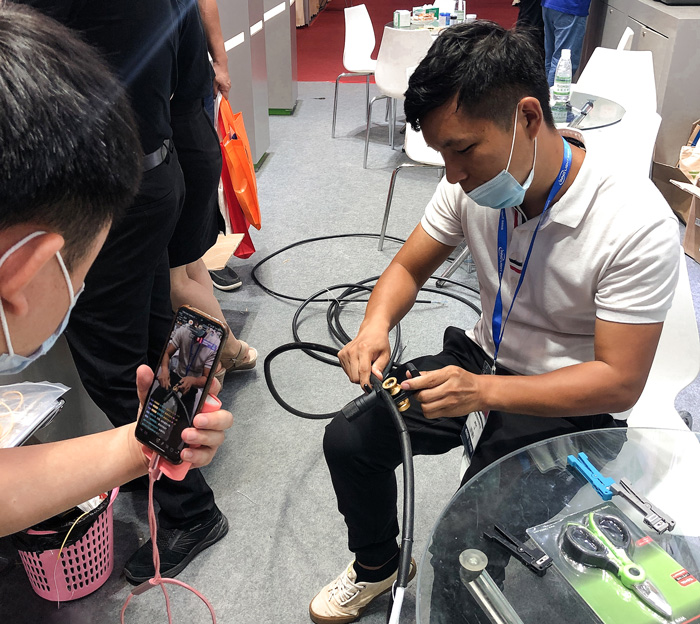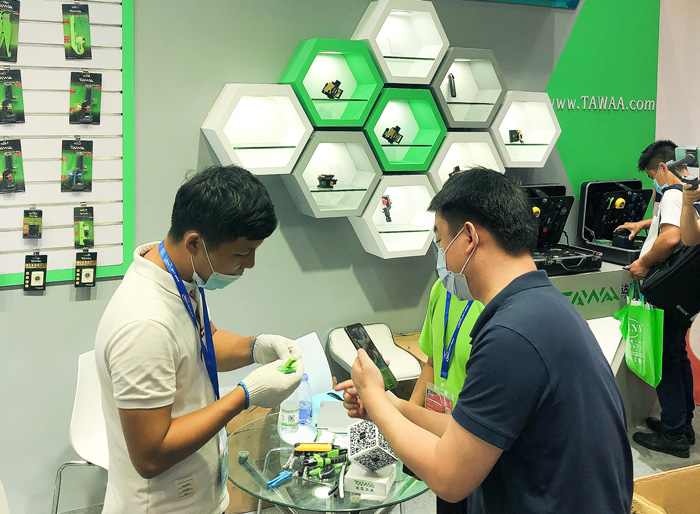 So many fiber tools, daily use is easy to lose, is there a tool set? Of course! TAWAA tools launched the TFS-40 fiber optic construction toolbox, so that you can easily handle the fiber task.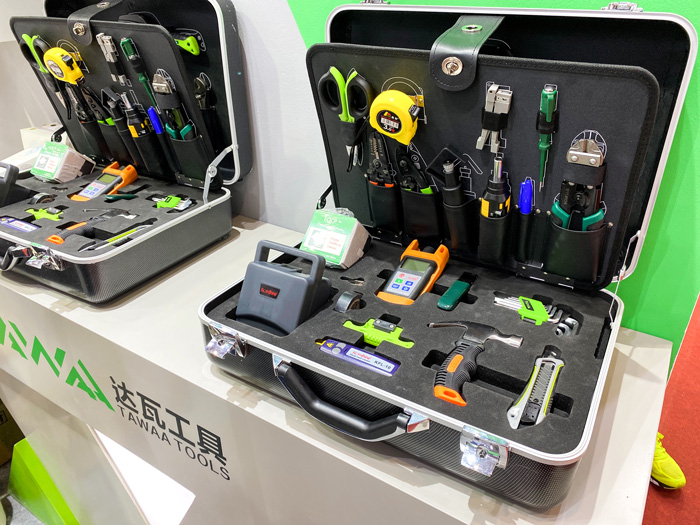 During the three-day's CIOE, TAWAA tools was full of harvest, not only a lot of orders, but also many customers offered to cooperate with us, and even many customers directly want to join TAWAA as a brand agent.
TAWAA tools, reliable optical communication tools professional brand.
See you next year!